Ninety miles from the South Eastern tip of the United States, Liberty has no stead. In order for Liberty to exist and thrive, Tyranny must be identified, recognized, confronted and extinguished.
Saturday, December 7, 2013
Despite the fact that she is a violent thug mass murderess of men, women and children.
The South African Truth and Reconciliation commission found "Ms Winnie Madikizela Mandela politically and morally accountable for the gross violations of human rights", concluding that she had personally been responsible for the murder, torture, abduction and assault of numerous men, women and children, as well as indirectly responsible for even larger number of such crimes.
Winnie Mandela was also a big fan and advocate of "necklacing", which is the practice of tying a tire around someone's neck filled with gasoline and lighting it on fire. This is serious journalistic malpractice on the part of ABC and historic revisionism.

[from wikipedia] On 24 April 2003, Winnie Mandela was found guilty on 43 counts of fraud and 25 of theft, and her broker, Addy Moolman, was convicted on 58 counts of fraud and 25 of theft. Both had pleaded not guilty to the charges, which related to money taken from loan applicants' accounts for a funeral fund, but from which the applicants did not benefit. Madikizela-Mandela was sentenced to five years in prison.[18] Shortly after the conviction, she resigned from all leadership positions in the ANC, including her parliamentary seat and the presidency of the ANC Women's League.[19] In July 2004, an appeal judge of thePretoria High Court ruled that "the crimes were not committed for personal gain". The judge overturned the conviction for theft, but upheld the one for fraud, handing her a three years and six months suspended sentence.[20]

In June 2007, the Canadian High Commission in South Africa declined to grant Winnie Mandela a visa to travel to Toronto, Canada, where she was scheduled to attend a gala fundraising concert organised by arts organisation MusicaNoir, which included the world premiere of The Passion of Winnie, an opera based on her life.[21]
Liberals want to celebrate her life? These are sick, sick people these liberals...
Criminal Convictions and Findings of Criminal Behaviour

[

edit

]
Her reputation was damaged by such rhetoric as that displayed in a speech she gave in Munsieville on 13 April 1986, where she endorsed the practice of necklacing (burning people alive using tyres and petrol) by saying: "[W]ith our boxes of matches and our necklaces we shall liberate this country."[8] Further tarnishing her reputation were accusations by her bodyguard, Jerry Musivuzi Richardson, that she had ordered kidnapping and murder.[9] On 29 December 1988, Richardson, who was coach of the Mandela United Football Club (MUFC), which acted as Mrs. Mandela's personal security detail, abducted 14-year-old James Seipei (also known as Stompie Moeketsi) and three other youths from the home of a Methodist minister, Rev. Paul Verryn, claiming she had the youths taken to her home because she suspected the reverend was sexually abusing them. The four were beaten to get them to admit to having had sex with the minister. Seipei was accused of being an informer, and his body later found in a field with stab wounds to the throat on 6 January 1989.[10][11]
In 1991, she was convicted of kidnapping and being an accessory to assault in connection with the death of Seipei. Her six-year jail sentence was reduced to a fine on appeal. The final report of the South African Truth and Reconciliation commission, issued in 1998, found "Ms Winnie Madikizela Mandela politically and morally accountable for the gross violations of human rights committed by the MUFC" and that she "was responsible, by omission, for the commission of gross violations of human rights." [3] In 1992, she was accused of ordering the murder of Dr. Abu-Baker Asvat, a family friend who had examined Seipei at Mandela's house, after Seipei had been abducted but before he had been killed.[12] Mandela's role was later probed as part of the Truth and Reconciliation Commission hearings, in 1997.[13] She was said to have paid the equivalent of $8,000 and supplied the firearm used in the killing, which took place on 27 January 1989.[14] The hearings were later adjourned amid claims that witnesses were being intimidated on Winnie Mandela's orders.[15]
Friday, December 6, 2013
More Women With Weapons HERE
Brains and charm are fine, but a real guy needs to know how to do real stuff. After months of debate among PM's expert editors—and a preview of 2008's ultimate DIY list—now you can explore how to perform life's essential skills, broken down for the competent man—plus 20 tools you need to own. Click through for the tips, or take PM's interactive DIY quiz to see how you measure up against the MythBusters and more TV know-it-alls. Did we leave anything out—or included a skill you don't think is worthy? Then scroll down and let us know in the comments section.
1. Tape Drywall
Easy to do. Hard to do well. Spread a strip of compound about the width of your 5-in. drywall knife along the entire joint, then press the tape into the compound. Use your knife to embed the tape; allow the excess compound to build up on the front of the blade, covering the tape in a thin layer. Repeat with a 4-in. knife to remove even more excess compound. Let the joint dry; sand lightly and repeat with an 8- or 10-in. blade. (The wider the band of compound, the smoother the joint.) Dip your knife in water occasionally to keep it clean and lubricated.
2. Grill with Charcoal
Cluster the coals on one side of the grill with as little space between the briquettes as possible, says Jamie Purviance, author of Real Grilling. This minimizes airflow, which keeps coals burning longer. For direct grilling (burgers, steaks, fish fillets), place the food above the burning coals. For lower-temperature, indirect grilling (chicken, ribs, roasts) place the food well away from the coals. Shut the lid; open it only to check whether the food is done. You can also grill indirectly with gas. Preheat all burners on high, then turn them down on one side of the grill to the temperature needed for the recipe and completely off on the other.
3. Split Firewood
Seasoned splitters use a maul, not an ax, to prep firewood. (With its slim taper, an ax head often gets stuck in the end grain.) Don't use a chopping block—it reduces the arc of the swing, which decreases power. Instead, place the log on the ground, 5 in. closer than the length of the maul handle. Stand with your feet shoulder-width apart; place your dominant hand at the bottom of the handle and the other hand three-quarters up the handle. Rest the maul on the wood, then lift it all the way up—your bottom arm should be straight and your top arm slightly bent. As you begin the downward motion, slide your top hand down to your bottom hand. Use your whole body, not just your arms, and bend your knees slightly, snapping them back a split second before hitting the wood. "You want to drive the maul through the wood," Waterfield says, "so complete the swing once you make contact."
Photo Credit: Michael Lewis
4. Set Up a Ladder,Safely
Before stepping on the ladder, check that it's set at the correct angle, 75 to 78 degrees. Stand with the toes of your work boots against the ladder's base and extend your arms horizontally. The ladder is at a safe angle when you can just grasp the rung at shoulder level with arms fully extended.
5. Take the Perfect Portrait
Portraits are the most popular type of photography, often with the most disappointing results. To properly frame a face, opt for a zoom between 120 and 150 mm, says Lynn Donaldson, who shoots for National Geographic Traveler. Any wider and you risk exaggerating features. But zoom in too much and you can add the illusion of weight, because longer lenses compress space. Opt for a simple background; avoid bright light directly in front of subjects (they'll squint) or behind them—automatic cameras darken the foreground until your subjects look like silhouettes. To counteract this, turn the flash on. "You can almost always use your flash in the sun," Donaldson says. "It evens out skin tones and makes wrinkles and dark circles disappear."
6. Find Potable Water
"Don't exert yourself in the heat of the day," Sanders says. "You may lose more water by sweating than you'll gain by digging." Ravines and valleys are carved by running water, so head for the bottom. In deserts, with only occasional flow, look for cottonwoods, willows and other light-green vegetation that grows in wet areas. When the sun or moon is low in the sky, scan the horizon for reflections that may reveal the location of small pools. (Don't worry if the water looks scummy. Waterborne illnesses won't kick in for at least three days; dehydration can kill in a single day.) Collect morning dew by wiping grass with a cloth, then wringing out the water. If you have plastic bags, wrapping them around the boughs of deciduous trees yields 1 or 2 ounces a day.
Build a Fire in the Wilderness
First, prebuild your fire: Top a base of wrist-size logs with a crosshatch of finger-size sticks and a tepee of slightly larger stuff. Make a handheld bundle with fine tinder, such as pine needles, on the bottom and progressively larger twigs at the top. Light it and insert under your already-built lay.
8. Build a Shelter
Find a small dead tree about 10 to 12 ft. long to serve as a ridgepole. Lean it against a boulder, stump or the branch of a standing tree 3 to 4 ft. off the ground. Lean as many small branches as you can find against the ridgepole, then crisscross them with smaller sticks. Finally, add a thick layer of leaves and grass, plus more sticks on top to keep the wind from blowing away your "roof." If time is short, or water and food are scarce, consider a more efficient, if less elegant, method: "Make a big pile of leaves and grass and small debris," Sanders says, "and just dive in."
Collect Underpants
?
Profit
Say hello to the president's economic theory: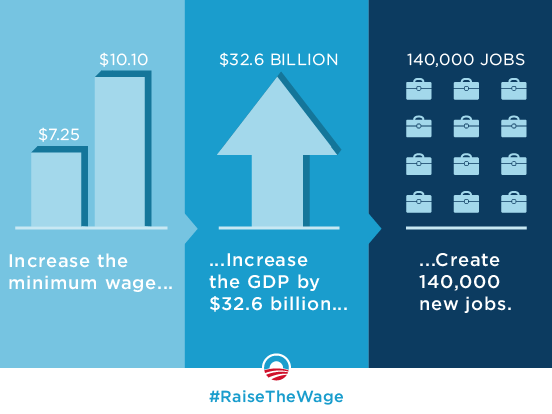 Read the rest of the story about soiling the economy HERE
That is of course unless Obama signs an executive order commanding it to warm in order to continue to grow government power....
Read The Chilling Story
HERE
Below is a link to the bill that democrats want to enact to remove Presidential term limits, in effect making Barry Obama our emperor.
We need to keep up the fight, see here:
To walk away from the gun control laws that he himself proposed in order to act like a 2nd amendment supporter for his bid for the Republican nomination in 2016.
This is stunningly gorgeous, I highly recommend it...
Journey Part 1
from
Andrew Walker
on
Vimeo
.
This timelapse video is a collection of footage shot over the last year and a half around the western half of the United States. The shots ranged from very different locations. From Montana to Arizona and most weren't easy to get to but of course that makes them worth going to. The locations captured ranged in temps of 100 degrees to -9 degrees and in elevations of 12,000 feet to 225 feet below sea level. It took over 15,000 captured still images to make this video.
Thursday, December 5, 2013